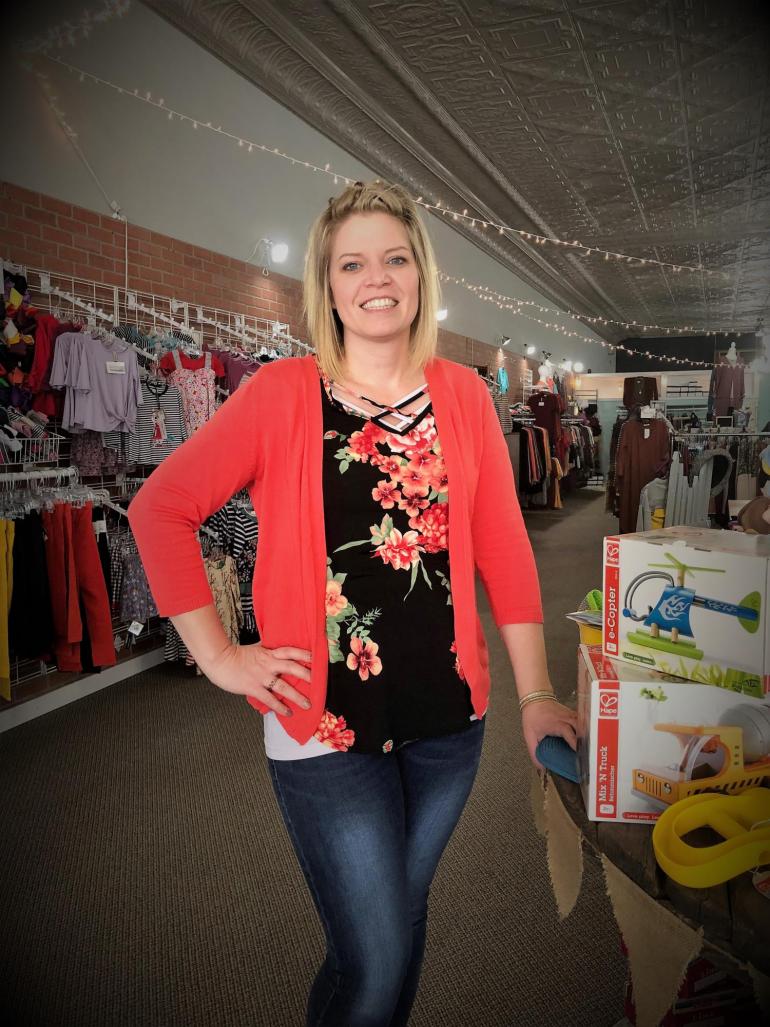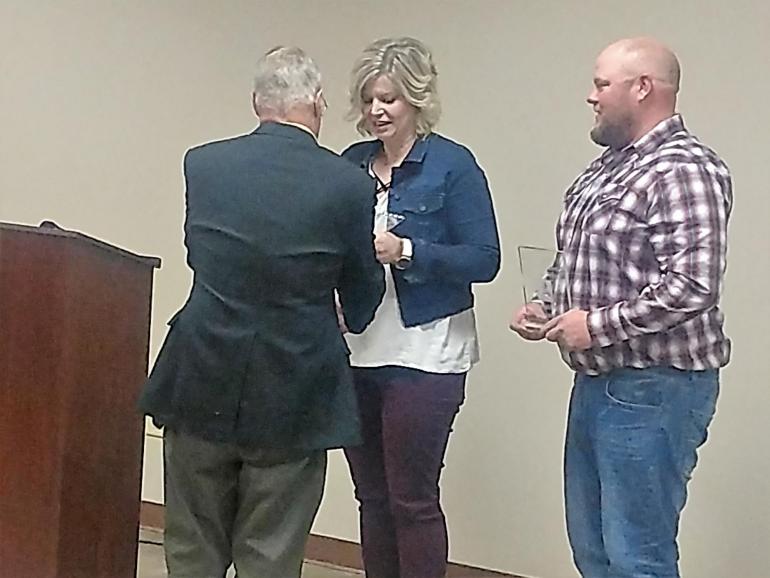 Walk into Mylah Rose clothing boutique in downtown Geneva and it's easy to assume owner Nicole Schoenholz loves fashion.
You'd be wrong, though.
It's design that she likes. Clothes are her decorating pieces.
And while it's logical to think the store was something she long wanted to try; it was actually a few humble pairs of sweatpants that spurred her decision.
"I'd been in sweat pants for eight years and I really needed to be back around people," she said, describing her time as a daycare provider and stay-at-home mom to four young children (as in four under the age of five, including a set of twins.)
She wouldn't trade that time for anything, but she was ready to be out in the world again, enjoying a new challenge, which turned out to be Mylah Rose.
"I wanted something fulfilling that gives back and I knew there was a need for something like this. I feel it's important to have things downtown and to have local options. I took a chance and people have been so supportive."
Nicole is now in her third year of business and has a second location open in Hebron. In February, the Fillmore County Development Corporation named Nicole and her husband, Ben Schoenholz, (owner of Schoenholz Precision Application) the FCDC Entrepreneurs-of-the-Year. "I was surprised and grateful," Nicole said of the award.
It was a nice accolade for their risks and hard work. It wasn't an easy decision to start a business with four young children at home: Collin, now 9; Mylah, now 6 (the inspiration for the store name) and four-year-old twins, Kaelyn and Korah.
Mylah Rose started out with online sales in 2016, initially offering children's clothes only. "My goal was to find clothing even as an adult you couldn't resist," Nicole wrote on her website early on. "Romantic, whimsy, trendy, comfortable everyday-wear pieces that kids are sure to love."
A look inside a downtown Geneva building led to a storefront for the business. "I couldn't pass it up. It had better bones than other options. There weren't other buildings available downtown that weren't chopped up. Here, I have 5,000 square feet or more."
She and Ben had flipped houses in the past, so with the help of a few friends, they weren't afraid to take on the remodeling the space needed.
The downtown store opened in August of 2017. In addition to clothing, Nicole also offered toys, books, gifts, and a few baby essentials. It was all part of creating an inviting space where customers could pick up a last-minute gift or a new outfit for their child -- maybe something nice to wear to pictures or a special event -- without having to drive a long distance.
Above all, Nicole wanted it to be kid-friendly, with a play area and wide spaces around displays so toddlers had room to wander.  "I want moms to be able to come in here and shop without stress. We hold the babies so they can relax."
In 2018, Nicole added women's clothing and accessories to her inventory, followed by a second location in Hebron.
Working with customers and learning the fashion industry has been the fun side of the business, she said, as well as going to the vendor markets - an eye-opener into the worlds of retail and fashion.
She also learned by research: "late-night Google searches, Pinterest and questions in Facebook groups."
Retail comes with its own learning curve, she said, and so does owning a boutique.  "I tell people that it's a lot of work; you wear a lot of hats. It's not just the pretty stuff, but dealing with the not-so-pretty side, too."
It takes work and experience to learn how to pick good vendors, how much inventory to carry, how to find the sweet spot of quality, price, and profit. She has learned to trust her gut as she guesses what customers will want six months down the road. Nicole found multifunctional pieces work the best for her audience.
"I don't carry anything high-end or super trendy. I try to buy things that you can wear to work, to the school game, at home, on weekends or to church. Everyday pieces that you can still dress up."
In Mylah Rose she also had the opportunity to use years of past experiences. She has worked since her early teens. In her hometown of Gothenburg, she was employed in floral shops, a dentist office, Pizza Hut and more. Each one gave her a little insight to apply in the future.
In the past year, she also learned the importance of learning to lead, of hiring good people and trusting them, and accepting help when it's offered. Nicole lost a special part of her family and support network when her mother, Annette, died of cancer last November at the age of 59. It was her mother who accompanied her on her very first trip to the vendors' market; her mother who was Nicole's cheerleader and supporter in motherhood and business.
Nicole's two employees kept things running when she needed to be away. Other downtown business owners who had supported her all along continued to offer encouragement. Well-wishes and condolences came in from customers all around the area.
"People were so good when mom got sick and passed away. It has been amazing the support I had from the store and community... I kept telling Ben 'I think I'm getting more support than my parents are right now.'"
In the end, the risk she took to begin a career with a family has become something she hopes inspires them someday.
"...For my kids, I love that they can see you take an idea and turn it into something real and fruitful and be a part of something bigger. I hope they want to be a part of this."