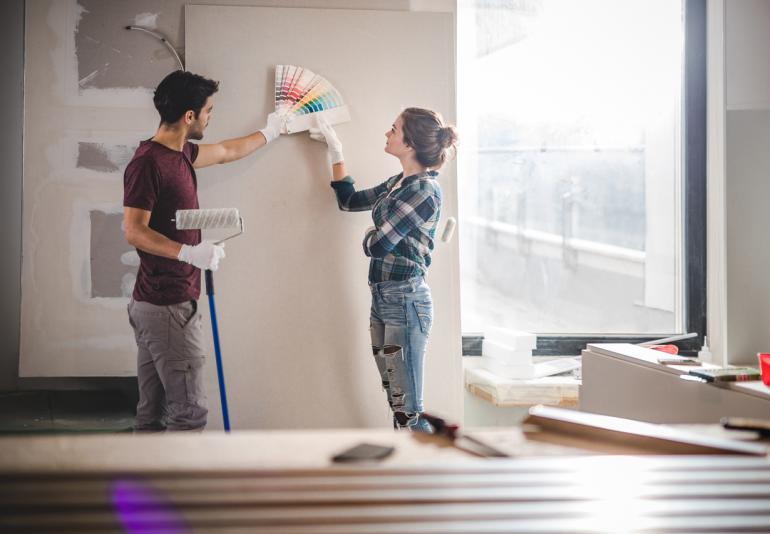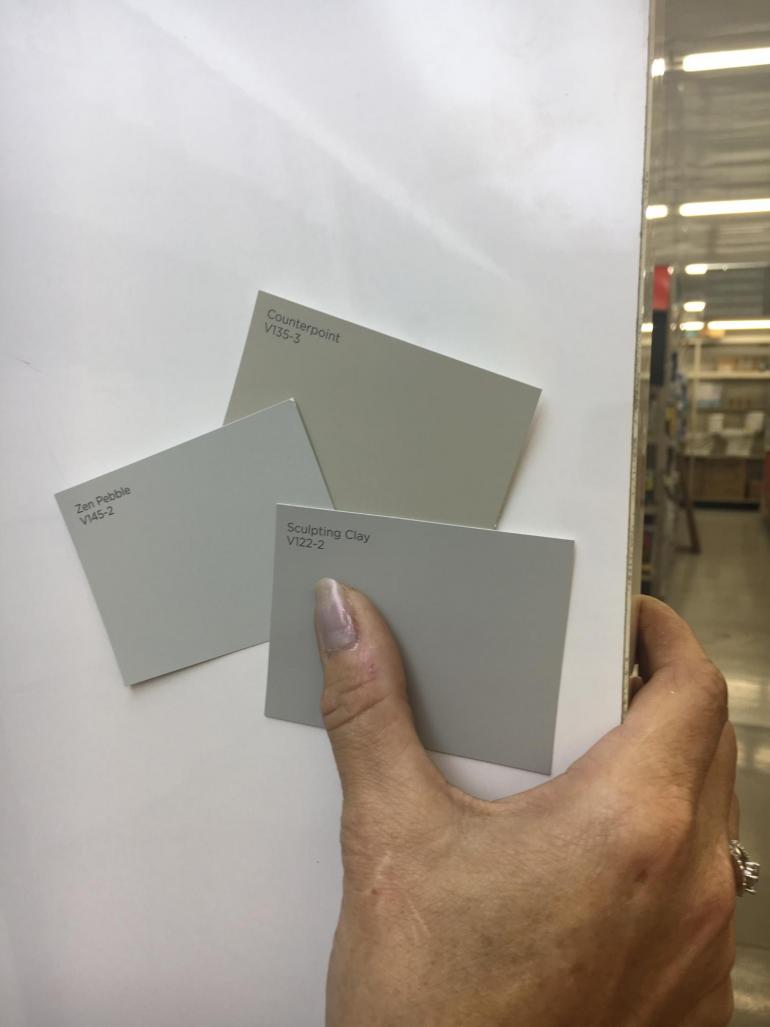 Pick Your Paint (and your battles.)
In real estate, it's easy to focus on buzz words and showstoppers: granite countertops, hardwood flooring, high ceilings.
But never overlook the humble can of paint. While not the flashiest of investments, real estate professionals know it's often the most important. A fresh coat of paint translates to a fresh impression for the buyers, making it the universal staging tool and a seller's low-maintenance friend.
Did you know paint helps sell homes faster and closer to market value or above? (According to a HomeGain blog, painting the interiors has a 107 percent Return On Investment or more, depending on your real estate market.)

Paint hides subtle flaws a seller might not notice but a buyer may spot. 
No need to paint every room. Focus instead on spaces buyers will see from the entrance and other main living spaces. Real estate experts also recommend keeping it neutral. Beiges and grays add warmth and coziness and create a clean slate, making it easier for buyers to picture themselves in a new space.
Our local paint expert, Lori Loontjer at Geneva Home Center, shared the most popular palettes for area home sellers: Zen Pebble and Sculpting Gray for a gray tone, and Counterpoint for brown.
Loontjer shared lessons learned from years in the paint business:
"Even in today's open-plan homes, color is used to define interiors and create focal points in relatively featureless rooms. The color gray and brown are the two most popular colors we sell. They are both neutral, yet portray two different emotions. The color gray is an unemotional color, impartial and indecisive. It creates a sense of calmness with a 'Zen-like' quality. Geneva Home Center's most popular gray is Zen Pebble or Sculpting Gray.
The color brown is very down-to-earth. The brown color stands for protection and supporting the family with a sense of duty and responsibility. Brown is friendly, welcoming, loyal, trustworthy and reliable; a practical and sensible color. Geneva Home Center's most popular brown is Counterpoint.
You can use these two colors and create other trending colors to help inspire your style."