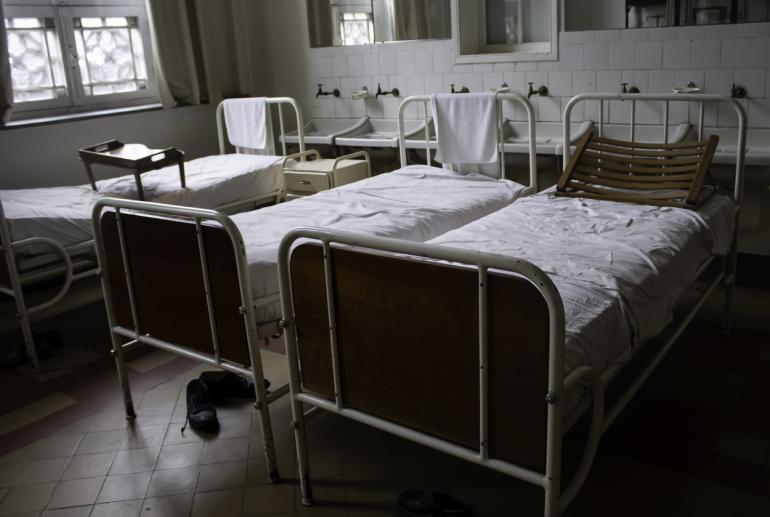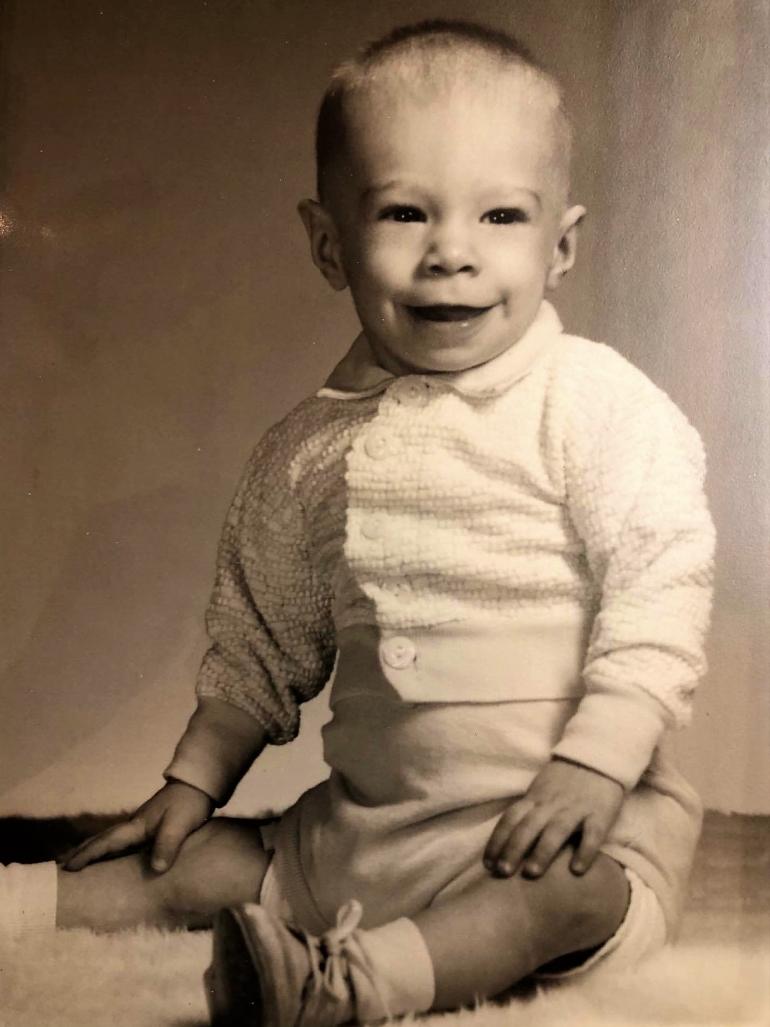 Not everyone can decide to take care of their heart. For Bart Brinkman (our co-owner) it's not a New Year's goal, but a lifelong obligation. During American Heart Month he reminds others to remember heart health and never take it for granted. 
                                            Bart's story
Bart Brinkman weighed 6 pounds when he was born in 1957. At six months old, he still weighed about 10 pounds.
"I wouldn't gain weight. I was not a fat, healthy baby. I was scrawny," he recalls.
His first year of life was one of doctor visits and worried parents. As concerns grew, he and his parents took a train to the University of Iowa for a medical consultation and eventually ended up at the Mayo Clinic in Rochester, Minn.
They received a diagnosis: An opening in Bart's heart that allowed blood flow during fetal development did not close up.
They also received a stark reality. 
"We can try open heart surgery or he's going to die," Bart's parents were told.
Naturally, they chose the surgery, but it was a daunting decision and 'try' was the accurate term in 1958. Open heart surgery on children was still in its pioneering days. Bart's heart was tiny -- the operation took place the week of his first birthday.
It was a success by the day's standards. He gained weight and became an average toddler.
His health worries were not over, however, and it would take many years to figure it out. 
As a sophomore at Shickley Public Schools, he noticed he could run short distances such as the 100-yard-dash, but longer distances were tough. While his peers easily ran the basketball court, he found himself out of air quickly. A concerned track coach felt his pulse after a run and was alarmed by how erratic it seemed.  
Bart realizes now that he could sprint because his heart was fully oxygenated for those few seconds. But when he ran longer distances, his heart rate did not increase with exertion.
Bart earned a degree from the University of Nebraska-Lincoln and returned home to the family farm by Shickley. Physical labor such as scooping grain into an auger made his heart issues more noticeable. At times he became lightheaded to the point that he would blackout. 
It started to become routine.  "I could feel (the lightheadedness) coming on. First in my head; then a loss of some muscle controI. I could see and talk until things would go black."
In hindsight, he knows he should have worried more; pushed the doctors for clearer answers. 
He knows now that the part of his heart where the hole was repaired ("where the wiring is" as he describes it) is the area that transmits crucial electrical impulses from the brain to the heart and something did not work correctly.
The episodes were caused by his heart beating too slowly "and then outright stopping," he said. "...That caused the blood pressure to drop and I would faint.  I'd lay there until it started beating again."
Things got worse before they got better. In September of 1983, the fainting episodes would not stop. "I was lucky to be in the house that day. I was having a terrible time; one episode after another."
By afternoon he felt good enough to see the late Dr. Charles Ashby in Geneva, asking him to please help him figure out what was wrong. Dr. Ashby gave him a heart monitor to wear over the weekend. 
"On Monday, he called me in and said 'You need to go to Lincoln and get a pacemaker put in." 
"During harvest?" 
"Now," Ashby told him firmly.
Bart was admitted to Bryan Hospital that afternoon for more monitoring. His heart quit two times in the next few hours. He received his pacemaker the next morning at 25-years-old.
The pacemaker keeps his heart beating a minimum of 60 beats per minute.
He'll never run a race, but he can maintain an active life as co-owner of Fortify Group. He can work in his yard, keep up with his grandchildren and take on volunteer roles in Shickley and Geneva. 
He is grateful for that. So he rests when he needs a break. He watches his weight to keep his heart from working any harder than it has to. He tries to work exercise into his routine. 
Now 62, Bart is on his fifth pacemaker, a fact he takes in stride.
But it does make him pause at times when he sees others take their heart and it's steady, strong beat for granted. 
Keep in shape, he advises. Be proactive with your heart and your fitness level.
"I'm more cognizant of the importance of that than most. I'm only here because of medical advancements and technology from the get-go."