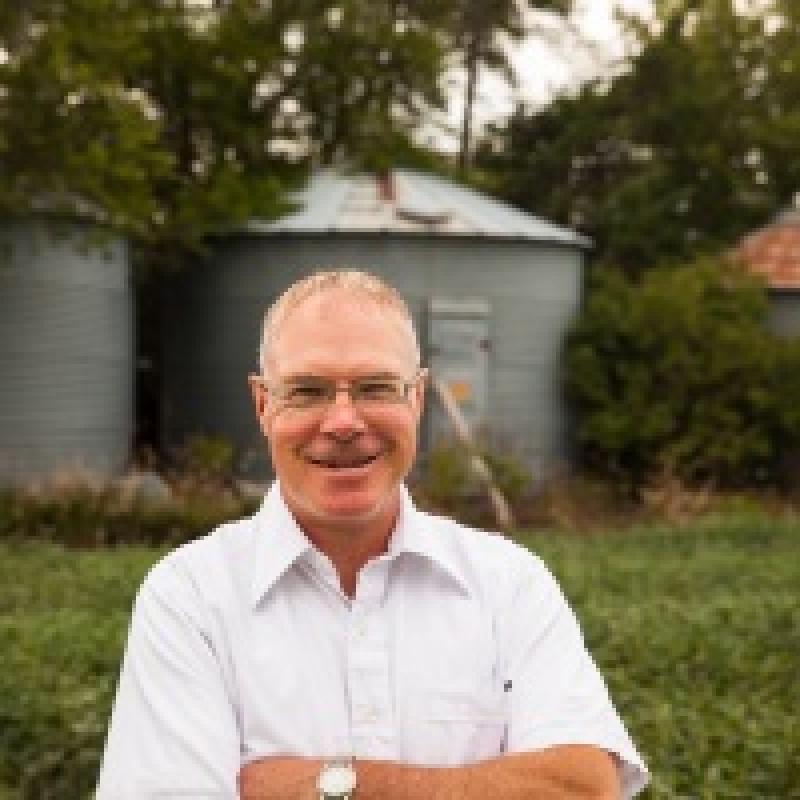 209 South 10th Street
Geneva, NE 68361
United States
Co-owner, Agent, President, Realtor, Broker, Geneva location
For Bart, insurance was a second calling.
The farm came first. Bart grew up on a family farm near Shickley and helped raise corn, milo and soybeans. After graduating from the University of Nebraska-Lincoln with a degree in agricultural economics, he came home to farm fulltime.
He loved agriculture, but after 18 years wanted to try something else.  His thoughts turned to insurance because his father had owned an agency in Shickley for 15 years. So in 1998, Bart became a partner in the Walter Insurance Agency (now Fortify Group), which had been purchased from his father in 1979.
He soon realized he had found his new career. He liked selling a product everyone needs, in an industry that helps people.  The analytical/numbers side of him was well suited to analyzing coverage and his farm background proved invaluable for farm and crop policies.
Earning his insurance and real estate licenses gave him the technical know-how for his new role. But he learned what's really important on the job: Pay attention. Listen. Anticipate what people need. Go the extra mile (literally – he often logs several hundred miles a week following up on claims).  "Good agents listen and solve people's problems."
Licenses: Property and Casualty, Life and Health, Crop; Real Estate Broker
Community service: Adjutant Commander of the Sons of the American Legion for two decades. Board member of the Shickley United Methodist Church and Shickley Village Board. Alumni board member of the College of Agricultural Sciences and Natural Resources. Participates in Geneva Rotary and the Commercial Club in Shickley.
Family: Wife, Mary; his four grown children: Adam, Andrew, Arielle and Anna. He and Mary have five grandchildren
Hobbies: Yardwork and boating.
 Little Known Fact: He loves old architecture – admires it, restores it, champions it. The only thing he loves more? Old cars. He owns 5 models.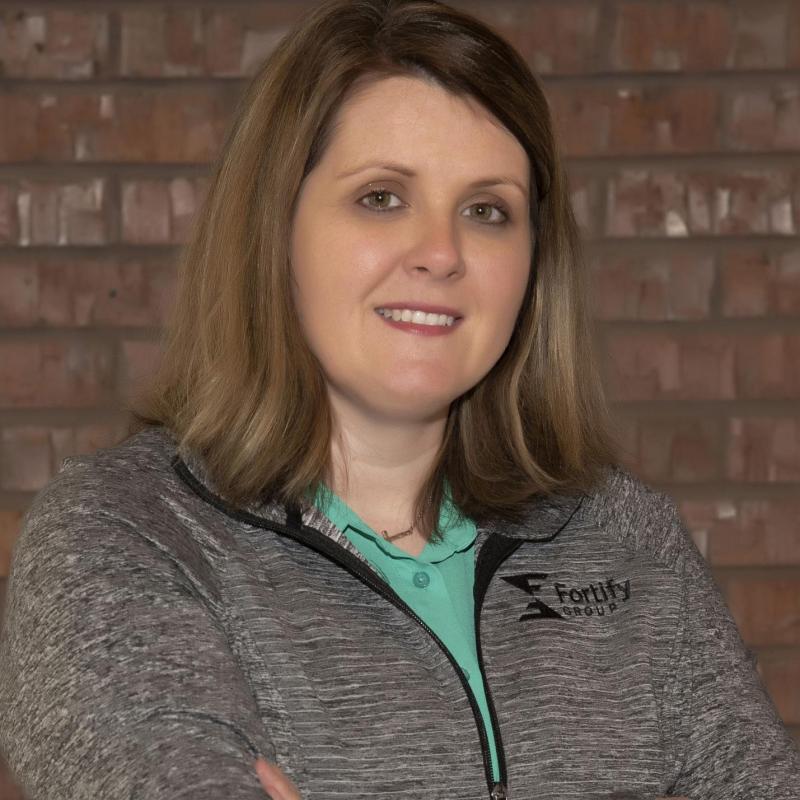 209 South 10th Street
Geneva, NE 68361
United States
Agent, Business Manager - Geneva location
We didn't know what to make of Jennifer Asche when she arrived at Fortify Group. She joined the team as a temporary employee and set herself up in a back office, surrounded by stacks of crop insurance files. 
She painstakingly entered all the acreage reports for crop insurance.
Crop insurance is a noble profession, but it's also dry and complex, ranking fairly low on the excitement scale.
From the tidbits of conversation that drifted from the office, we began to realize that she understood and made sense of all the numbers - even suggesting more efficient ways to enter them.
One day, she admitted she loved crop insurance - in all its black-and-white, exacting glory.
What...? Loves it...? Had we discovered an insurance unicorn?
No, it turns out, just a farm girl with a business degree.
But we still think she fills a pretty special niche after joining us full-time in 2017. Meet Jennifer:
Jennifer grew up on a farm near Cedar Rapids, a town of about 400 people in north central Nebraska. It was a typical family farm, raising row crop, a cow/calf herd, and many, many pigs. She and her two sisters helped around the farm, joined FFA and graduated from Cedar Rapids High School.
What wasn't typical, though?
Her 'family farm' meant four generations, in three houses, on one farmstead. Her great-grandparents were just a skip down the sidewalk. Grandpa and grandma could be found along the same walking path.
"That's just how I grew up. It was like living in a three-house town. I never went to daycare. Grandma and great-grandma took care of me. That's why I know how to cook and clean," she jokes.
Jennifer knew early on that she wanted a career in business. She attended Central Community College in Grand Island and then Bellevue University, earning a degree in Business Management.
Family came before her career. While finishing her degree, she married her husband, Matt, and their family grew to include four children: Kenna, now married to Jac with granddaughter Carly; Connor in college at Concordia University; and Carson and Kamry, both students at Fillmore Central.
Jennifer was a stay-at-home mom and ran an in-home daycare before moving to Geneva due to Matt's job.
When Matt became principal at Geneva's Youth Rehabilitation Treatment Center they moved to Geneva. Ironically, Fortify Group Realtor Karla Jacobson was the first person they met in Fillmore County as she helped them navigate the local housing market.
Jennifer is now an insurance agent and business manager in the Geneva office and feels at home in the world of spreadsheets, statements, policies, premiums, and naturally, crop insurance. When she is not at work, she is almost always attending a child's athletic event or spoiling granddaughter Carly.
At their home west of Geneva, Jennifer's farm roots show. The family's large garden produced pumpkins, sweet corn, potatoes and many other vegetables.
She sometimes uses vacation days to jump in a combine or tractor to lend her dad a hand. ("He never got a boy. He got me," she quips.)
* * * 
Community service: In the numerous Nebraska towns she has called home, Jennifer has volunteered with Altar Society, CCD, FFA Alumni, and "too many kids' activities to list." In Geneva she is active in St. Joseph's Catholic Church, Fillmore Central Athletic Boosters, Fillmore Central Fine Arts Boosters, and FC FFA Alumni.
Hobbies: "What's that? My kids are my life right now." She vaguely remembers having time to paint and make crafts. Whenever she does find free time, she bakes something, and there's a good chance she uses her grandmother's tin measuring cup and wooden spoon.
Little Known Fact: Jennifer is famous in some circles for her big red cake. (It has been compared to red velvet, but better. ) The recipe for the scarlet-and-cream masterpiece is a carefully guarded family secret, but she does disclose that the frosting is cooked like gravy. (We've tasted it. There were fights over the last piece.)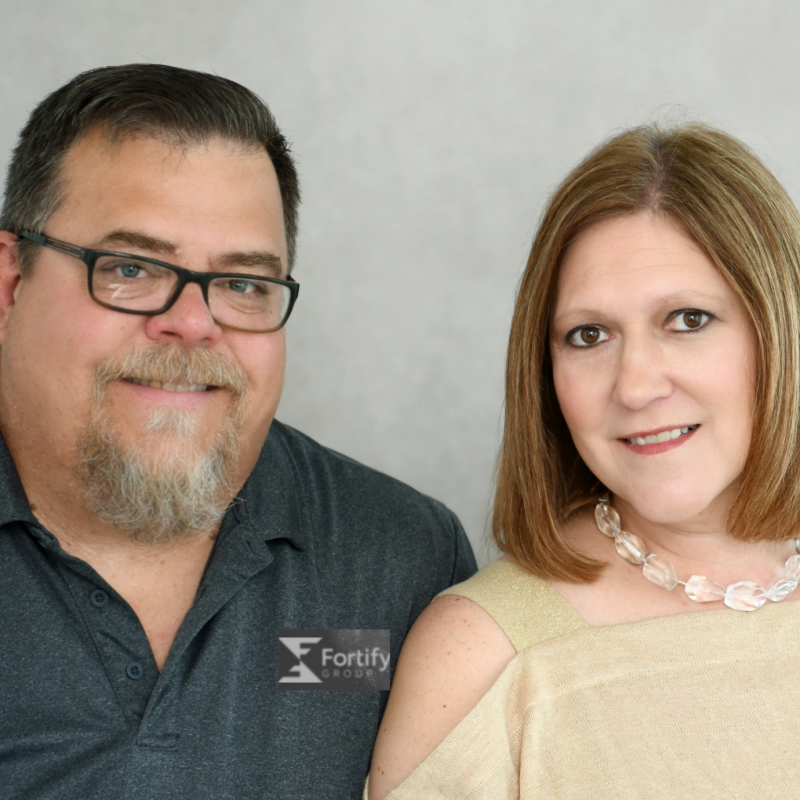 Mobile:
402.364.3065 (Kate) 402.364.3520 (Jim)
405 East 6th Street
Davenport, NE 68335
United States
Insurance Agent (Jim) Realtor® (Kate) - Davenport Location
If you look back a couple of decades, it's hard to imagine how Jim and Kate Manes would meet or make their home in Davenport, Nebraska. 
But life's twists and turns and one chance meeting all led to their tidy gray home across the street from the public school - and their new roles as an insurance agent and Realtor with Fortify Group. 
Jim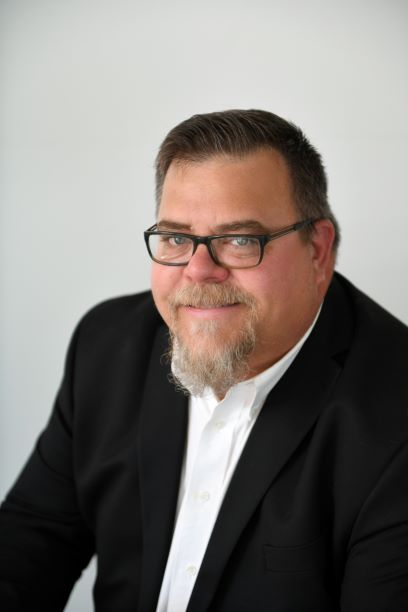 Jim is a Missouri native, born in St. Louis. He grew up on the Lake of the Ozarks, where his parents owned a 5-cabin resort with a gas stock and bait shop. "I grew up on the lake," Jim said. His family home was a stone's throw from the water, and he spent a LOT of time in boats - if not in the water, then on land making repairs. 
In most of his childhood memories, he's on the water with his dad, fishing. Or playing horseshoes at sunset and enjoying the lake life.  
After high school, it was natural to begin his career in the boating and power sports industry, working his way up from parts and service at a mom-and-pop shop to management roles with a large Missouri dealership. 
Kate
Meanwhile... 
Kate grew up in Geneva, where her father, Lonnie Kennel, was a dentist on Main Street, Geneva, for more than 30 years. After graduating from Geneva High School, Kate earned a business degree from Nebraska Wesleyan and then chose an unexpected path.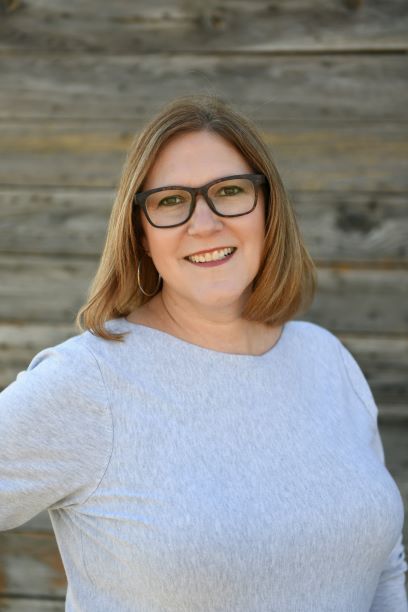 She moved to Paris, Texas, to train as a jeweler.  "I always loved jewelry and its creative aspect," she explained.  She would work her way up as well, from jewelry repair to sales, appraisals, gemology, and finally, a designer for high-end independent jewelry stores.
So how did a guy who worked on boats in Missouri meet a woman who liked "working with expensive, shiny things" and lived in the northeast part of Texas? 
Anything can happen on New Year's Eve….
Two roads converge in a martini bar...
Technically, they met in a bar. But the story is much sweeter than that. 
Kate took a job with a jewelry store in Camdenton, Mo., not far from Jim's resort. When she walked into the bar (which Kate remembers as a martini bar, but Jim is certain was of a steak-and-potatoes establishment, but either way…) on New Year's Eve, Jim was singing on stage.
"He had a very good voice, and he caught my eye," she said. "But also, I needed a table, and he had a table to himself."
Kate walked up to him (because she is not shy) and said: "Do you mind if I sit here?" 
Jim didn't mind.
"Great," she replied. " This is my mom and dad, and we'll be joining you."
So Jim, Kate, her father Lonnie, and mother, Marsha, spent New Year's Eve 2002 together, listening to country music by a local band. Jim and Kate set up a real first date -- a solo one-- after that and were married in September of 2003.
They moved to Lee's Summit, Mo., for better jobs and a good place to start their family. There, Jim took his first insurance role, becoming an adjuster for the non-profit trucking organization OOIDA (Owner-Operator Independent-Drivers Association).  He was a physical damage claim adjuster for trucks and semis, reviewing and settling claims with truckers throughout the country.
By 2011, when a job opportunity arose for Jim in Davenport, the Maneses had a toddler and were weary of living in the Kansas City metropolitan area.
"The traffic drove me crazy. To this day, I still don't like driving in traffic," Jim said. They also were searching for a sense of community. "Knowing your neighbors, not worrying if your kids play outside... things that you can do in a small town…" Kate explained.
The next chapter...
The young family moved to Davenport in 2011. Jim began selling crop insurance, while Kate stayed home with their son, Ben, then 18-months old. Daughter, Ellie, followed four years later. 
Kate's parents live down the block.
The sense of community fell into place. The Maneses met their neighbors (and most of the town.) "We can't go anywhere in this area without running into people we know well now," Jim said.
Jim's name would soon appear on the local firemen and EMT rosters, as well as the board of directors for the village and local church council.
He also picked up a whistle, helping coach junior high football for Bruning-Davenport-Shickley.
Kate began working for the Village of Davenport and served on the village's Achievement Board and Foundation Board as well for a time. One more request from a community member landed her as treasurer of the local library board.
You might say they are fully vested now. They care about Davenport and its future.
" For everyone -- from the people we sit with at church with, to wing night at RW's to other parents at school, we want to see this community flourish," Jim said.
Let's try on one more hat…
Jim continually broadened his insurance career, becoming licensed in property and casualty, life and health and insurance, and annuities. In late 2020, a mutual acquaintance introduced him to Fortify Group and owners Bart Brinkman and Joe Kamler. A few conversations later, they asked him to consider joining the Fortify Group team, and a couple of conversations after that, they asked if Kate would consider working with Fortify Group as well. (Fortify Realtor and Broker Karla Jacobson had met Kate and thought she would be an ideal candidate to work with buyers and sellers in the Thayer County area.) 
Both said yes. 
While Kate's offer came out of the blue, the idea didn't. Kate's mom is an interior designer, and Kate had looked into the real estate business during her time at Lake of the Ozarks. It didn't feel like the right time, though.
This time, the idea felt natural. "I ordered the book for my real estate class the week after I talked with Karla." She earned her title of Realtor a few months later.
Meanwhile….
Jim began working with Fortify Group to extend its insurance services to a broader area. Jim set up his office at the kitchen table, alongside Kate as she studied for her tests, with laptops and cell phones on each side.
They remodeled their shop into Fortify Group offices and look forward to helping people through their new roles, as well as the chance to add another business to Davenport. 
"We like the opportunity to bring a business to this community, keeping those things that draw people to a small town," Kate said.
Fun facts:
When they are not working or volunteering or attending school events, they are probably…
Kate: At the lake. My parents have a place in Minnesota, and it's my happy place. We are definitely lake people. 
Jim: Bowhunting or fishing. "I fished every day growing up on the lake. I don't fish as often now because I've turned my focus a bit more to hunting." He is teaching Ben to hunt deer and turkey.
Something that people would be surprised to learn:
Jim: He is a hockey fan. A huge hockey fan, as the replica of the Stanley Cup Champion banner hanging next to his deer heads, can attest. When his family lived in St. Louis, his dad would either get tickets to the St. Louis Blues game, or Jim would lay in his room listening to it on the radio. He still gets emotional when he thinks about the U.S. hockey team's 'Miracle on Ice' in the 1980 Winter Olympics. 
And even more emotional when he recalls how the Blues won the Stanley Cup championship in 2019.
Kate:
Likes to crochet, knit, and try new wines. She also is a fanatic for playing cards.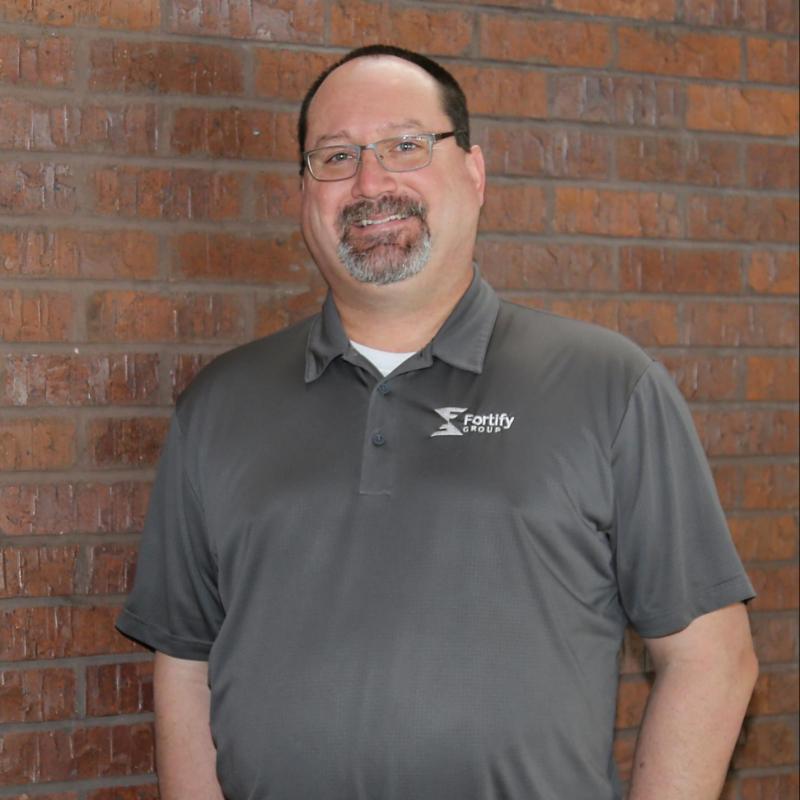 209 South 10 Street
Geneva, NE 68361
United States
You can thank Jim Donovan's parents for his work ethic. They owned a grocery store – Bill's Jack & Jill – in Sargent and the whole family kept it running.
His dad handed him a broom in the 5th grade and gave him his first real job of sweeping the floors. In high school, when he lived for football, basketball, track, and baseball, he still remembers the long nights after practice and dinner when he and his dad would return to the store to clean the meat department. On Sundays, he and his three sisters were the only 'employees' on the schedule. 
While he didn't grow up wanting to own a grocery store, he did learn the foundations of business.
Jim left Sargent for Chadron State College and also joined the Army National Guard, serving eight years. Chadron not only gave him his education – earning degrees in management and marketing – but the chance to meet his wife, Janet, a fellow Chadron State Eagle who happened to live in the same duplex as Jim.
After graduation, Jim took a salesman's job at Nebraska Typewriter, and his personality, humor and sales skills caught the attention of a banker and customer in Hay Springs, who urged him to apply for an opening at First National Bank of Chadron.
"He said I'd be good at it, so I trusted him and applied." Good advice. Jim spent the next four years as a loan officer for real estate and consumer loans. Then another friend in banking suggested he apply for a job in Geneva.  So they moved seven hours east and Jim became manager of Cornerstone Bank in Geneva, a role he would keep for the next 18 years.  
When 2015 brought up a turning point in his career and the opportunity to try something new, he looked to insurance, which he had considered in the past.
He liked the similarities between the two industries, such as working closely with and helping a variety of people, the emphasis on customer service and knowing that no two days on the job would be alike.
"I like meeting a lot of people. One of my friends told me I could be friends with the President and friends with the person who cleans the White House and I guess I could. I like having a wide array of friends. I just like people."
(Except Don Beebe? See Jim's Little Known Fact below…)
Licenses: Property and Casualty, Crop, Life & Health
Community Service: Fillmore County Development Corporation, Geneva Chamber of Commerce, Geneva Lions Club, the Farmers and Ranchers College Committee, Sons of American Legion and the American Legion. Past school board and city council member.
Family: Wife, Janet. Sons, Bill and Lance; daughter, Alex, and grandson, Boston.
Hobbies:  Sports. Camping.
Little Known Fact: "I broke Don Beebe's nose playing town team basketball." (As in the Don Beebe, who played football at Chadron State one year before playing for the Buffalo Bills, Carolina Panthers, and Green Bay Packers. He is considered one of the fastest players in NFL history and was the first to be a member of six Super Bowl teams.) "He turned around and ran right into me," Jim explains.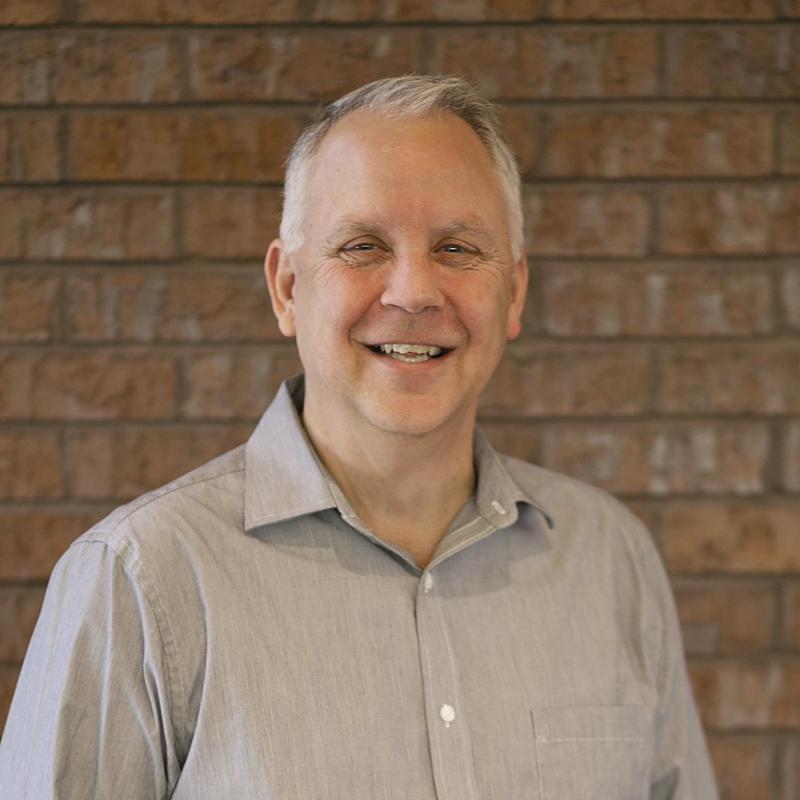 207 North Market Street
Shickley, NE 68436
United States
Co-owner and Agent, Shickley location
Growing up near Shickley, Joe's brothers called him 'College Boy.' 
He was a good student. But it was also their inside joke. His family's farm was only big enough for two of four siblings to join the operation.
Joe made good on his nickname, graduating from Fairbury Junior College and the University of Nebraska-Lincoln with a bachelor's degree in finance and business administration. He returned to his hometown and worked for the Shickley State Bank for 20 years, including 5 years as president.
He became a licensed insurance agent in 1989 and sold insurance at the bank. When he found himself at a crossroads in his career, he looked to insurance, a field he already knew and enjoyed. He joined Walter Insurance Agency in 2005 (now Fortify Group) and found his second career.
He learned how important and beneficial it is to know your customers in rural Nebraska. When a neighbor's child is packing the car for college, he can remind them they may need to look into renter's insurance. When a friend buys a new implement but doesn't mention it while reviewing a farm policy, Joe remembers and makes sure it's covered.
People are comfortable enough to call him on summer evenings when a nasty storm is moving in and promising hail, or to dial Joe up on Saturday mornings when they get in a fender-bender.
 The most important rule he learned about the insurance business? (Maybe even more important than the things he learned in college.)
The Golden Rule, without a doubt.
 "Treat other people as you want them to treat you. Ask yourself: 'If I were in their shoes what would I want for coverage? What would I need to know?'"
Licenses: Property and Casualty, Life, Health, Crop and Annuities
Community Service: Shickley School Board member, participates in Shickley Commercial Club, Shickley Community Foundation, Knights of Columbus Council 7684 and, Shickley FFA Alumni.  
Family: Wife, Gina, and five children, Courtney, Isaac, Josiah, Macy, Levi
Hobbies:  Yardwork, sporting events.
Little-Known Fact: He is left-handed and left-footed
209 South 10th Street
Geneva, NE 68361
United States
Associate Broker, Realtor, GRI
If you keep a broom under the backseat of your vehicle and a listing sign in your trunk at all times, you might be a Realtor.
If you've ever shown a 1970s house and a 1900s house back-to-back, you probably are a Realtor in a small town, who sees potential in every property.
And if you get to see the joy of a 65-year-old couple when they buy their very first home – you know exactly how lucky you are to be a Realtor, says Karla Jacobson.
"I get to work with everybody who has a dream and it's so awesome to be a part of that dream, whether they are 60 and selling a family home or 20 and buying a house for an expanding family," said Karla, a Broker and a Realtor with Fortify Group since 2007.
Karla's path to Fillmore County started in South Dakota, growing up on a farm near Clear Lake.  At Southwest Minnesota State University, she earned a bachelor's degree in finance and met her future husband, Nathan, who convinced her to move to Nebraska for his career. (You know they are true South Dakotans because they stayed in Nebraska for its climate.)
Karla worked for Geneva State Bank for 17 years, in various roles in its sales and marketing departments. She loved it. "I am a numbers person," she says.
But when Fortify Group approached her about trying a second career in real estate, she realized she's not only a numbers person. She's the person who loves entertaining and having 20 people milling around her kitchen. She loved designing a property at their farm.  She's the person who loves…homes.
She earned her Real Estate license and life has been a whirlwind ever since.
She keeps the broom in her car because she never knows when a house will have an unexpected showing. Those are the days when Real Estate isn't as glamorous as it sounds. (She has made beds, cleaned windows and folded clothes to spruce up a house.) She might spend a weekend taking pictures of her listings in the perfect light so they will catch the eye of a buyer. And she knows her job occasionally is pretty close to 24-7.
"I once negotiated a $250,000 house sale on my cell phone in the middle of the State Fair."
Although it's less glamorous than expected, it's actually more rewarding than people imagine.
 "The connection with people is so extreme." She's there for the newly married couple with their whole life and a new home ahead of them. She is there for the retired couple who is listing their house to move near their children – and a few days or weeks later, she's there when the retired couple experiences the difference between listing a house and realizing you are really leaving.
"It's so emotional…we laugh and have fun with our customers, but ultimately, it's a real roller coaster that they ride."
When a sale or purchase doesn't work out, she tells her customers "if it's not meant to be, it means there's something better around the corner," and sometimes, they find it together.
She's glad Real Estate was around her corner. She is comfortable selling a $30,000 or a $300,000 house.  She celebrated her first house sold, her first year reaching $1 million in property transactions, then $4.4 million in yearly transactions. She earned her GRI (Graduate Real Estate Institute) degree, the Nebraska Realtors Association's Mark of Excellence and was an inaugural graduate of the Nebraska Realtors Leadership Academy. 
Community service: past president of the Fillmore County Development Corporation; past president of the Blue River Area Board of Realtors; United Methodist Church of Geneva Sunday school teacher, former finance chair and missions coordinator; past Fillmore Central athletic boosters' officer; past 4-H leader; takes biennial mission trips around the United States with family. 
Family: Husband, Nate; three children, Carl, Davis and Grace.
Hobbies: Entertaining, traveling, cooking and quilting with her mom.
Little Known Fact: She was a cowgirl growing up. She showed horses and cattle and rodeo-ed (you know she's authentic because she's comfortable using rodeo as a verb, but if that's not enough, she has a couple of belt buckles to prove it.)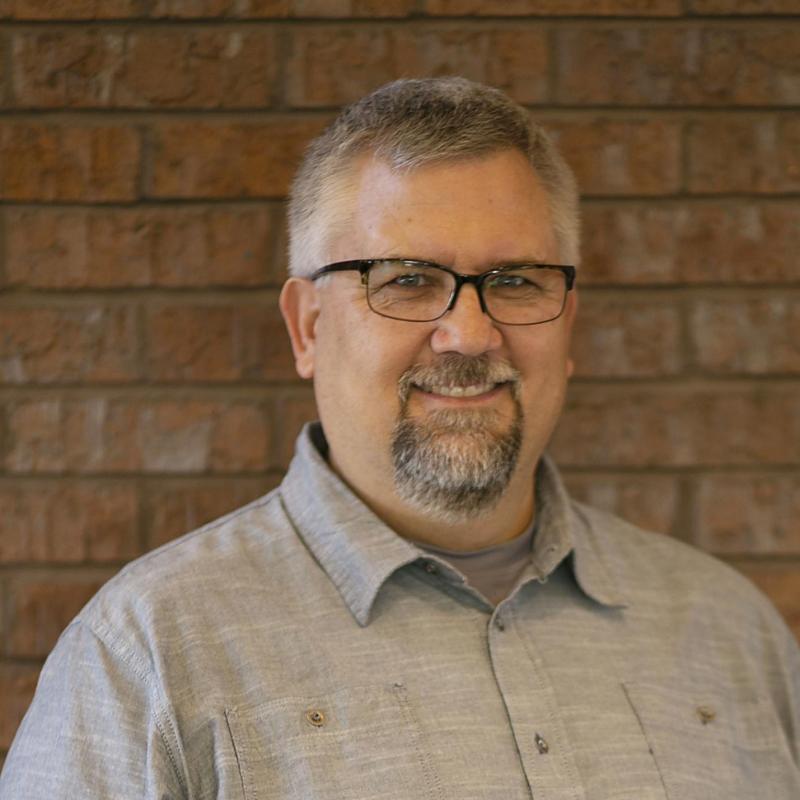 621 South Dewey, Suite B
North Platte, NE 69101
United States
Agent, North Platte location
We can't bring ourselves to call Kevin McGahan our newbie.
Technically, he is the newest member of Fortify Group, joining the team late in 2018, the first agent in our new location in North Platte.
But he isn't new to insurance or even to crop insurance.
He's definitely not new to North Platte or to agriculture.

All of which makes it hard to give him a nickname, but the ideal person to start and build a Fortify Group office in North Platte, 187 miles away from the home offices in Fillmore County.

To Kevin, North Platte is home.
He grew up there, one of five siblings born in six-years time, in a close-knit family where education was and still is a big deal.  His father was a longtime superintendent at St. Patrick's High School, and his mother, a business teacher and a vice president at Mid-Plains Community College. Everyone in his family graduated from "St. Pat's"  followed by the University of Nebraska-Lincoln.

But Kevin has a second home, on a small dryland farm in Elsie, a Perkins County town about 50 miles southwest of North Platte. The summers of his youth unfolded there and he still carries bits of it in his heart.
"It was a peaceful place for me; a good escape from everything," Kevin said. He drove a 1935 John Deere D around the farm that annually produced wheat, a few cows and at one time a large number of pigs.

It produced him, too, in a way, bringing out an easy humor from his time spent alongside an "old-school farmer" who liked to tell his grandkids "they should be paying him for the experience of driving antique tractors instead of him paying them to help," Kevin said, chuckling.  His grandfather hired and fired Kevin and his brothers all summer long (and usually rehired for lesser wages) "but by the end of the summer, I think we got about $500, plus all the Mountain Dew and good food we wanted."

Dryland farms have a way of weeding out what's weak and bringing out what's strong. Maybe it gave Kevin some of the fortitude he would need, years later, when an agricultural accident divided his life into a Before and After.

After high school, Kevin earned UNL's Bachelor's Degree in Mechanized Agriculture. He worked for a Valley Pivot dealer first, installing and servicing center pivots. That led to four years with the grain elevator in Elsie. When an opportunity arose with HD Management (a farm and ranch management company in North Platte) he spent the next seven years as assistant farm manager.

A spring day in 2000 changed his path. When a power company's truck got stuck while working on a pivot at a farm Kevin helped manage, Kevin brought out a tractor to pull the truck out.
Then he headed back to North Platte in the 4020 John Deere. On an asphalt road, on the tractor with no cab and no rollover bar, the tractor rolled.
"It left me lying in the middle of the road."
He was taken by ambulance to North Platte, then to Omaha Eppley Airfield in a Learjet, and finally by ambulance to what was then Creighton University Medical Center in Omaha.

He says it matter of factly, the way people do when they are almost 20 years past the thing they overcame, but he carries a lifelong reminder. After a two-week battle, he lost his left leg at the knee.
His priorities changed that day. "You realize what's important. And I realized I'm lucky to still be here. I could have easily lost my head and not my leg."
He returned home; while his family worked to make the house handicapped-accessible, he healed, undergoing skin grafts and learning to use crutches, a wheelchair, and finally a prosthesis.
"Life doesn't slow down because you do," he found. "You just make it work. I had two little kids at that time and they still needed a dad. You don't have time to feel sorry for yourself when someone needs diapers changed….You either maintain your humor and a positive outlook or life would be miserable."

His life slowly turned back to routine. His family grew by two more children. He eventually found a less physical job in agriculture, working for Farm Credit Services for 13 years. Kevin became an agent, selling crop insurance, something he greatly enjoyed.
"I liked visiting with farmers and seeing how their crops were progressing. To me farming is an honorable profession and I liked being able to support it."

His paths even crossed with Fortify Group a few times, when his customers were tenants with landlords that Fortify Group insured. (Fortify Group has had an insurance presence in the North Platte area since the early 1980s.)  When his office reorganized and he began looking for another job in agriculture, the new Fortify Group office in North Platte offered that and more.
Kevin has settled into the role, making the office on Jeffers Street a comfortable place to work with customers seeking insurance solutions, from personal and commercial to farm.

At Fortify Group in Geneva and Shickley we are getting to know our new co-worker long-distance. We found out he loves music, from live concerts to watching two of his children perform in UNL's marching band. We know he likes baseball and road trips to Kansas City Royals games and most of all his hometown of North Platte.
And we learned his humor. He loves to crack jokes, good ones and groaners alike.
An example?
(Are you ready? It might make you laugh. It might make you wince. Stop reading if you don't like brutal honest humor.)
What do you bring to the role of Fortify Group, Kevin was asked for this bio. What makes you unique as an insurance agent?
"I'm the best one-legged crop insurance salesman in Lincoln County..."
(..."ba-dum-bum-CHING.") 

Licenses: Property and Casualty, Life and Health, Crop

Community service: Although he has 'aged out" of the North Platte Jaycees, he still helps with their annual Pancake Feed and various projects throughout the year, including during NebraskaLand Days and the Burwell Rodeo. He recently joined the Heartland Singers. He also helps with local Eagle Scout service projects. (He is an Eagle Scout himself.)

Family: Nathan and Sydney (in college); Ainsley and Dawson (in high school)

Hobbies/Little Known Fact: He's in showbiz. Kevin has performed in Annie, State Fair, Pirates of Penzance and more at the North Platte Community Playhouse, as well as the Frontier Revue during NebraskaLand Days.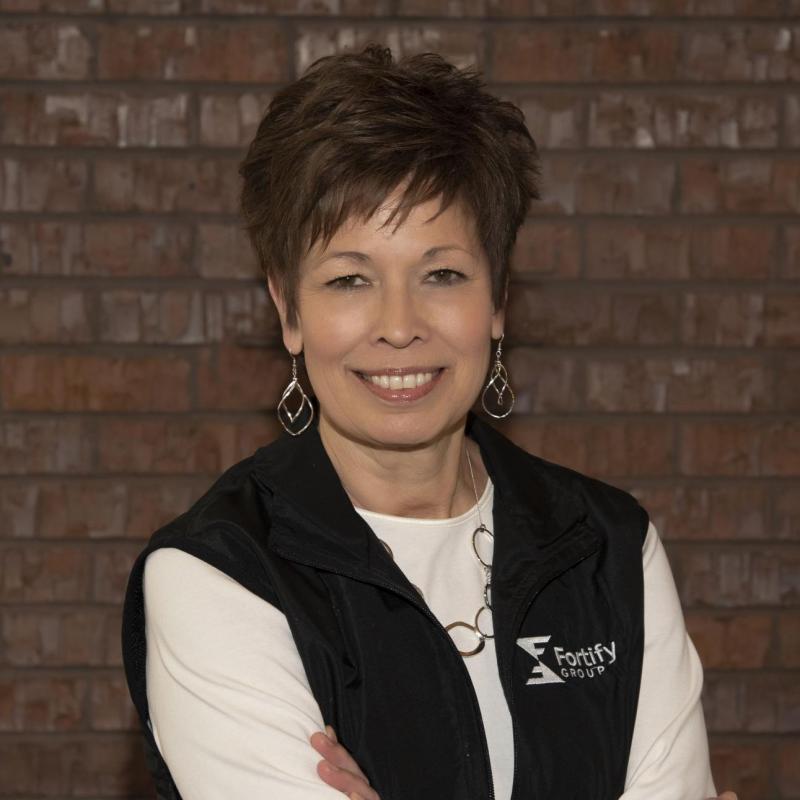 207 North Market Street
Shickley, NE 68436
United States
Roxie Schlegel came to Fortify Group by way of Cairo, Neb., Israel, Europe and one chance meeting in Lincoln. 
She grew up in Wood River and graduated from Centura High School. Her next stop was Eastern Mennonite University in Harrisonburg, Va. As part of her journey toward a Bachelor of Science Degree in Education, she spent a semester in Israel and Europe. She studied. She traveled. She met people from many different nationalities and walks of life. "It was one of the highlights of my entire life," she says.
When she returned to Nebraska to work in Lincoln, she met John Schlegel of Shickley through his brother, who lived in Lincoln. Roxie had never heard of Shickley, but meeting  John worked out -- she married him and agreed to move to Shickley (for the next 38 years and counting).
 At first, she ran a daycare out of their home and substitute taught for Shickley, Geneva, Milligan, Sutton and Davenport schools, and a little one-room school in Nora. She also worked for Fillmore County Hospital and its Home Health Care program. But once her children were in school, Richard Walter of Walter Insurance Agency (now Fortify Group) asked if she might like a different job, working for him. "I started as an assistant and I didn't even know how to turn a computer on."
She may have been a teacher, but she's also a pretty good student, quickly learning the insurance business.  Today, she is a longtime agent in the Shickley office and handles the business side of the Shickley office.  
Licenses: Property and Casualty Insurance
Community Service:  Co-leader for Women's Bible Studies; Wednesday Supper Coordinator and cook at her church, as well as Christian Formation Secretary, piano player and singing group leader; Sunday School teacher; Royal Family Kids Camp volunteer; blood donor for the Red Cross
Family: husband, John; their three children Ben, Rachel and Zach; six grandchildren
Hobbies: Walking, Quilting, Gardening, Cooking