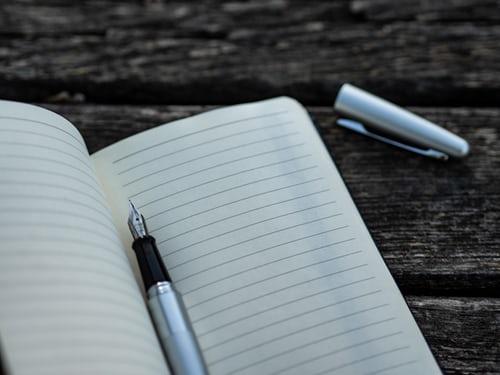 Picture this.
It's Day 2 of a crisis.
Day 1 was the fire, or flood, or tornado that destroyed your home. 
You need a place to stay, a toothbrush, and everything in between.  
The insurance agent has started your claim process. He or she asks if you have a home inventory to use as a starting point.
If you answer yes (as only about 50 percent of U.S. homeowners do) the days ahead will be easier. 
If the answer is no, you will try to recall your worldly possessions in a time of crisis and will likely be underpaid for what you lost. 
An inventory helps make your home whole again.
Your smartphone and apps can make the process quick and painless 
                                                       * * * 
Don't think of a home inventory as a list.
Think of it as a paycheck - it's what the insurance professional will use to determine your claim payment.
Every inventory is unique. It might list collectibles and fine china. It might list artwork and firearms. No matter the contents, an inventory is much easier to create on a routine day than the exception.
The simplest tactic is to use your smartphone to take pictures and videos of each room of your home. Open up closets, cabinets, drawers, and more. Don't forget basements, attics and storage areas.
Then, find an app to help catalog the items and add supporting details. (Sortly and Encircle are often recommended, but it pays to do your own research.)
Old-school works, too - walk through your house with a notebook and camera or phone, taking pictures and listing your items and values.
Include as many details as possible on the inventory, such as date of purchase, serial and model numbers, receipts and value. Even if you don't have the supporting documents, the pictures will still help support the value of the item.
Then, keep the photos and information in a safe place outside of your home, such as a safety deposit box or with a lawyer or trusted friend. Flash drives, and accounts such as Google Drive provide simple, digital options.
Tips:  
Start with your big-ticket items and work your way down.

Group your possessions into categories or by room. 

Check with your Fortify Group agent to learn if you have replacement cost coverage (to pay for the cost of replacing your items with new) or Actual Cash Value (ACV) (which only pays for the

actual value of what you lost.) It's a big difference! 

Farmers Mutual of Nebraska and Nationwide both offer inventory forms and tips online:  (

https://www.farmers.com/learn/insurance-questions/how-to-create-a-home-inventory/

)
(https://blog.nationwide.com/home-inventory-checklist/)
Contact your Fortify Group agent for more information, such as what items should be included separately on your homeowner's insurance policy. (402.759.3300)